What's inside?
Inbound or outbound — that is the question.
As an outbound strategy, ABM beats lead generation both in terms of acquisition costs (-40%) and win rate (+285%).
97% of marketers achieve higher ROI with ABM than any other approach. Why? Because Account-Based Marketing is all about personalization and laser-sharp focus.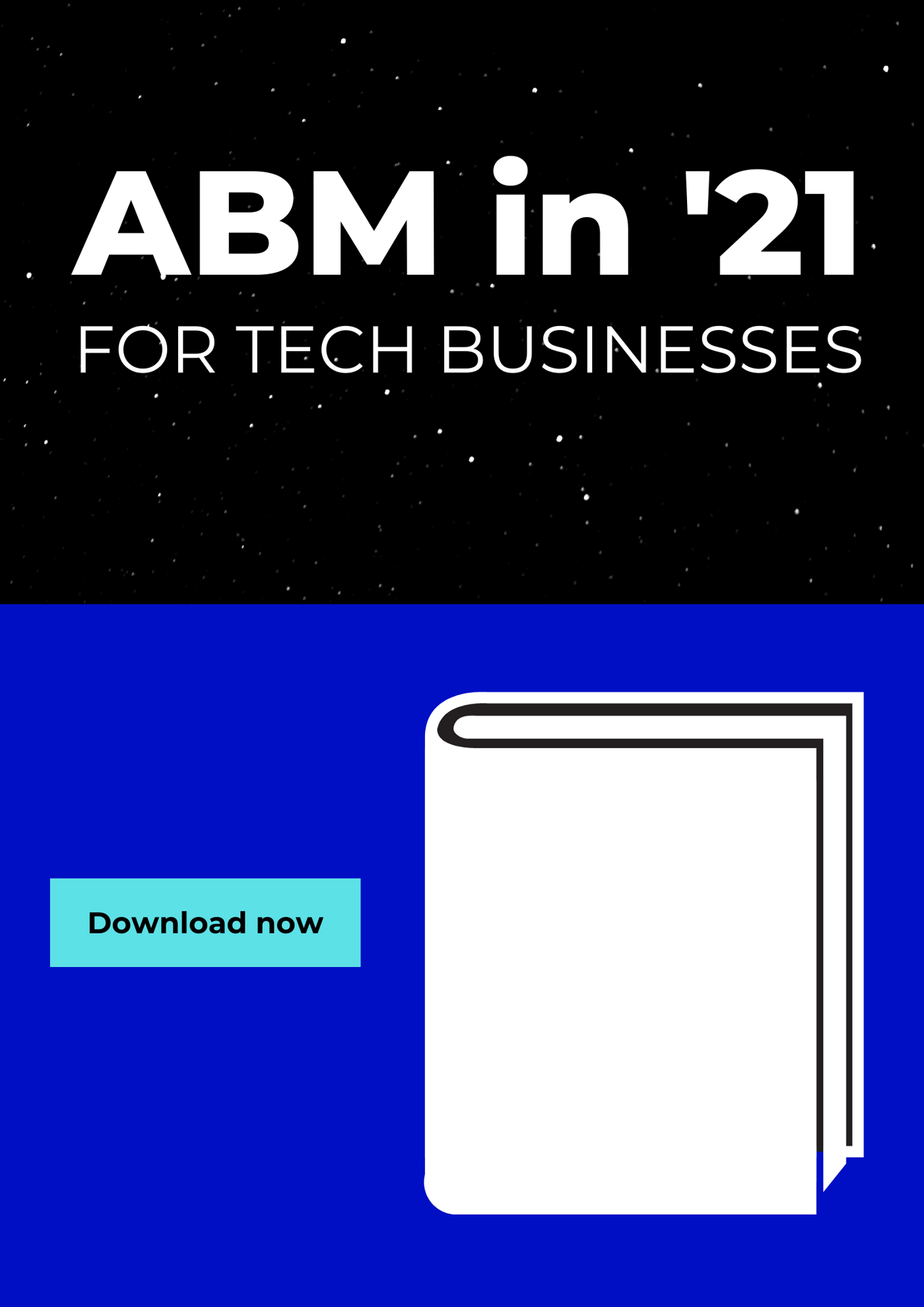 These are the topics we cover in the ebook:
What Makes ABM so Effective for Tech Businesses?
Account-Based Marketing in B2B
Market & Customer Segmentation
Ideal Customer Profile
Target Account Listing & Prospecting
ABM Buyer Personas
Topics & Messaging Map
ABM Engagement Campaign Schedule